| | |
| --- | --- |
| Posted on July 5, 2014 at 12:45 PM | |
There is always room for one more. Jill is a local rescue dog. Part great pyr... crossed with something?  We are not quite sure, but she has huskey eyes. 
She started a little shy around the alpacas. She was going out of her way to not make direct eye contact with them, but there was no aggression on her part, rather quite the opposite. But the curiosity of the alpacas is relentless as they attempted to get to know the new family member.  Jill is still feeling her way around the alpaca.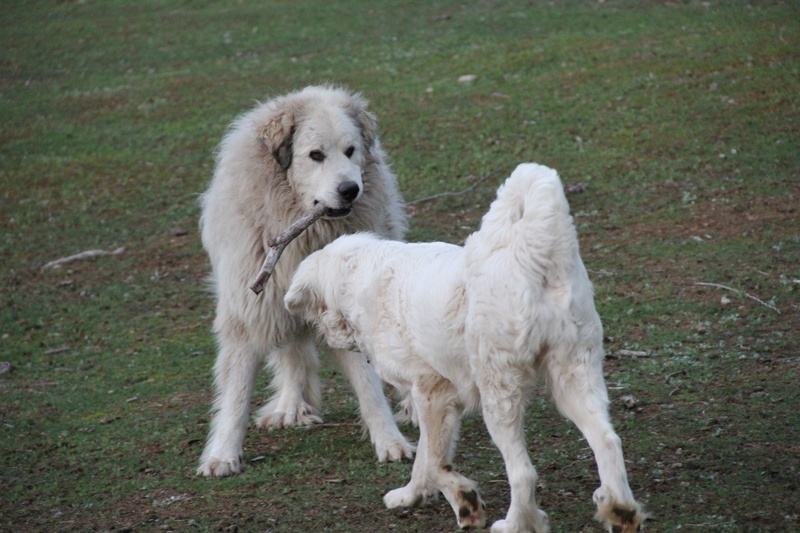 It's not all fun and games.
Not only have Jacques and Jill become BFF's, they are also becoming a livestock security system to be reckoned with, working in tandem to keep the critters safe.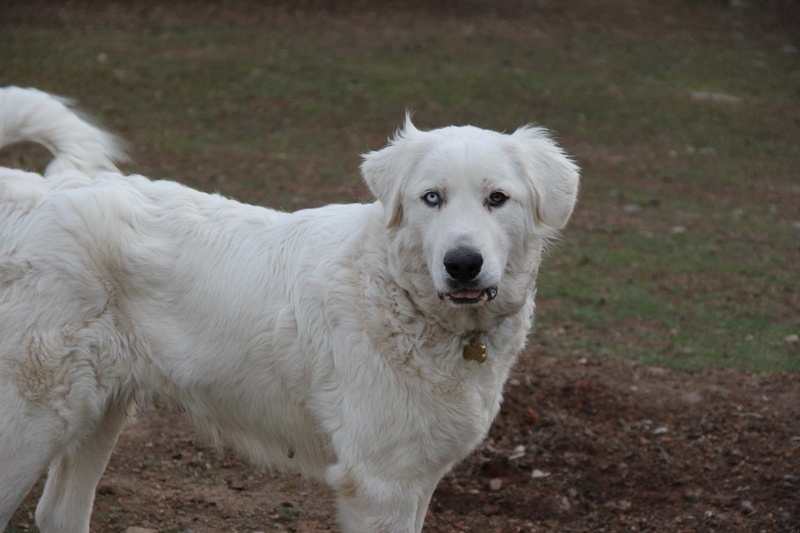 Check out more photos and stories on our facebook page.
Categories: None